---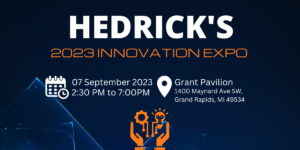 What is the Innovation Expo?
The Innovation Expo concept emerged in response to an industry that is rapidly evolving. Over the past 3-4 years, we have realized the shortcomings of legacy HVAC design in delivering healthy, productive indoor spaces. At the same time, we have been setting aggressive eco-sustainability goals that will demand reduced energy consumption, higher energy efficiency, and reduced carbon emissions. Further, with the goals of electrification, more demand will be placed upon our aging and stressed generation, transmission, and distribution grid. All of these initiatives, if not examined holistically, could come into considerable conflict with one another. We are going to have to innovate in the way we think, demand, mandate, incentivize, design, fund, and operate within the HVAC industry to achieve these goals that are so important to our built environments, our businesses, and our natural environments.
Who would benefit from attending the Innovation Expo?
Those who own or manage buildings that utilize HVAC equipment.

Those who are tasked with improving energy efficiency, reducing energy consumption, and reducing the cost of operating buildings.

Those that want to invest in energy efficient, innovative solutions but are challenged by limited capital resources.

Those wanting to learn the available incentives and financial tools available to make businesses cases for HVAC innovation.

Those working to improve the eco-sustainability of buildings.

Consulting engineers who design HVAC systems for buildings.

Contractors who install or service HVAC systems and equipment.
What would be the expected takeaways of the Innovation Expo?
Understanding the impact that HVAC has on business operating costs, productivity and health of employees, and impact on the environment.

Over 50% of building energy consumption is attributed to the systems that cool, heat, and ventilate for the health of occupants. How do we ensure that our systems are utilizing the most efficient technologies available? How do we transition towards less consumption of fossil fuels? In what ways can we integrate renewables? And how can we ensure that we are creating the healthiest indoor environments while consuming the least possible amount of energy resources?

Gaining a glimpse of the future vision of HVAC and building performance goals from industry influencers.

ASHRAE and the USGBC will be exhibiting to share how the landscape of the built environment is changing and will be expected to perform.

Learning about the incentives available for strategic investment in HVAC technology and design strategies, and the process for obtaining the incentives.

Consumer's and DTE will be exhibiting to share the utility incentives available for green, energy efficient products and operational strategies.

Identifying special financing opportunities available to entities that invest in green, sustainable products.

Michigan Saves and Lean & Green Michigan (PACE) will be exhibiting to share how investments can be made in green technologies with low interest rate financing.

Understand how to qualify and how the programs work.

Hands-on demonstrations with a wide variety of innovative, energy efficient products that can revolutionize YOUR HVAC systems and designs.

Over 15 different technology manufacturers will demonstrate their products and share their value proposition.

Network with your peers and other industry professionals!!

Take home some new recipe ideas for food and cocktails!

Our catering partner The Friesian will be pairing various ethnic cuisine with craft drinks throughout the evening!

And we didn't forget dessert – enjoy the delicious flavors of the Underground Cookie Club!

If you compete the exhibitor tour at the show, you will be entered into a raffle for some impressive prizes.

If lady luck is with you, you'll be taking away a prize as well!
**If you are interested in attending please reach out to Hedrick Associates, Inc. , Keyara Kaufman or a trusted Hedrick Contact directly and we will get you registered at completely NO cost to you.